Firelighters / Kindling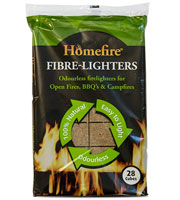 Fibre Firelighters
Fibre Firelighters Pack of 28 super value firelighters (Free delivery with any other fuel order).
Price per pack | £1.25
10 Packs | £10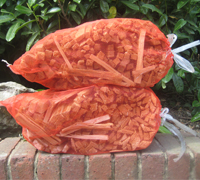 Kindling
Dry and fully seasoned kindling from local woodlands. All our kindling wood is produced on site using a Kindla TM machine. We only use dry and fully seasoned wood to take the effort out of fire lighting. Kindling is supplied in individual 40 x 52 cm re-sealable bags and is available for collection from the farm or can be delivered for free with fire wood loads and coal.
Single 40 x 52 cm bag | £4.50 – 4 bags for | £16
Please Note: We buy the coal & firelighters in pre-packed bags and therefore can not check the product within the packaging.
If you are unhappy with the product or have any problems let us know and we will be happy to exchange
Please contact us on
01730 269380 or 07751 984502
to discuss your requirements